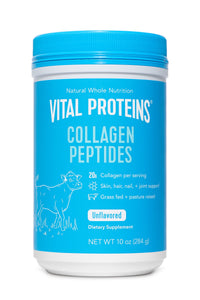 Nutrient-dense: Collagen Peptides offers 20g of collagen per serving, sourced from one single ingredient.
0g sugar: A great option for individuals looking to minimize their sugar intake.
Many benefits: Helps improve hair, skin, nails, ligaments, tendons, bones and joints.
Easy to use: Easily mixes and dissolves your favorite hot and cold beverages, like coffee, smoothies, and tea.